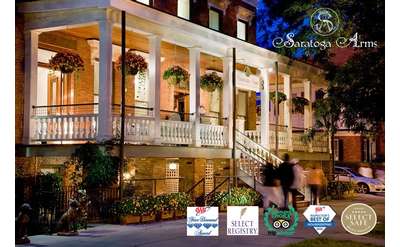 Saratoga Arms Hotel
Saratoga Springs, NY
Saratoga Arms can offer the ultimate wedding in an ideal location with a welcome reception or rehearsal dinner, ceremony and reception. Situated right on Broadway, you'll be at the center of Saratoga Springs.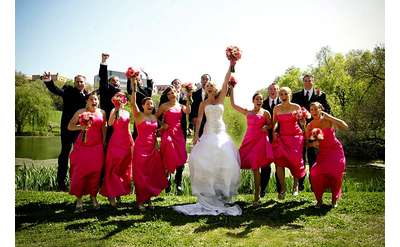 Holiday Inn Saratoga Springs
Saratoga Springs, NY
Let Holiday Inn Saratoga Springs plan your dream Saratoga wedding and reception. They can accommodate every need, from cocktail receptions to full dinner menus, and offer a fantastic Holiday Inn Wedding Package.
The Gideon Putnam
Saratoga Springs, NY
Nestled within the serenity of Saratoga Spa State Park, The Gideon Putnam provides an ideal setting for your special day. Combining the perfect balance of historic charm and modern luxury The Gideon Putnam helps make your wedding unforgettable.
The The Saratoga Hilton
Saratoga Springs, NY
The Saratoga Hilton's wedding venue services include a personal wedding manager who will work closely with you to ensure your wedding is exactly as you have dreamed it, right down to the smallest detail.