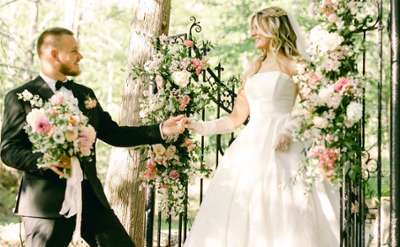 Mountain Airstrip Farm
Corinth, NY
Plan your wedding at the scenic Mountain Airstrip Farm! The farm features on-site lodging and 171 acres of land, meaning there are endless possibilities to make your special day exactly the way you envisioned it.
Holiday Inn Resort at Lake George
Lake George, NY
The Holiday Inn Resort at Lake George has decades of experience putting together the most memorable weddings imaginable. The resort's charming ballroom, the Prospect Room, offers 2,500 square feet of space that accommodates up to 150 people.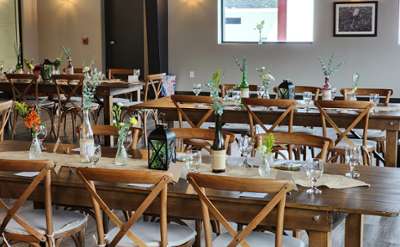 Adirondack Winery Queensbury Tasting Room & Winemaking Facility
Queensbury, NY
Adirondack Winery's new Queensbury headquarters is more than just a tasting room, restaurant, and winemaking facility. It's a customizable venue perfect for a small wedding ceremony, elopement, bachelorette party, rehearsal dinner, or bridal shower.
A Wedding on the Hudson
Mechanicville, NY
This beautifully restored, historic Gothic church is a fitting backdrop for any wedding ceremony and reception. We offer personalized service and a space easily transformed to reflect your imagination of the perfect wedding.
A Wedding in the Country
Galway, NY
Having your wedding at this historic chapel will let you begin your marriage in a setting with an atmosphere of tradition and elegance. Judges and clergy of all faiths are available to officiate.