Saratoga Area Banquet Halls & Restaurants For Wedding Receptions
If you're planning a Saratoga wedding, reception or rehearsal dinner, these restaurants and banquet halls in and near Saratoga Springs can help you plan it and carry it off without a hitch! They offer professional services, fabulous reception locations with romantic and elegant settings, and the experience to make sure your perfect day is exactly the way you planned it. Trust your Saratoga wedding day to the experts!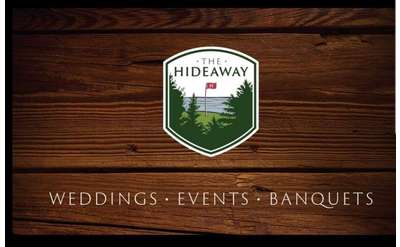 The Hideaway
Saratoga Springs, NY
Weddings | Events | Banquets
The Hideaway at Saratoga Lake Golf Club is open to the public seven days a week and features a menu with something for everyone. Indoor and outdoor seating is available, and they offer a banquet space for weddings and events.
The Saratoga Hilton
Saratoga Springs, NY
The Saratoga Hilton's wedding venue services include a personal wedding manager who will work closely with you to ensure your wedding is exactly as you have dreamed it, right down to the smallest detail.
Whitehall Athletic Club
Whitehall, NY
You'll be in good hands when you plan your wedding, reception, or special event at The Whitehall Athletic Club, which has several venue options to cater to what you're looking for, and a dedicated staff ready to meet your needs!