At Your Saratoga Wedding, Ceremony Music Sets The Mood
Whether it is vocals, organ, harp, piano, or a special recorded piece, the music played during your wedding ceremony will set the stage for the exchange of vows and the reception to follow. Whether it's music playing softly in the background while the wedding guests take their seats or a triumphant bridal party dance as you leave the ceremony site as a married couple, the wedding musicians and artists listed here can help you select just the right music based on your personal style.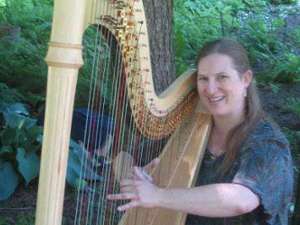 Ms. Caldicott is a conservatory-trained professional harpist with a wide repertoire, having brought elegant music to hundreds of s...
[+More]