Saratoga Jewelry Stores Specializing in Wedding Bands & Engagement Rings
Traditionally, the groom proposed to his intended, with engagement ring in hand, on bended knee. While many couples still follow this time-honored tradition, changing roles and times mean many couples are choosing an engagement ring, as well as their wedding bands, together as a couple, after they have become engaged. Shopping for your wedding bands is a very special occasion. Not only will the rings reflect your individual styles, they will be a symbol of your life together, signifying your dreams of the future. You will want to choose a jeweler who has experience in helping couples select diamonds and wedding bands, and understands just how symbolic and special this occasion is.
Browse the jewelry stores below — These experienced Saratoga jewelers can help you find the perfect wedding rings you are looking for.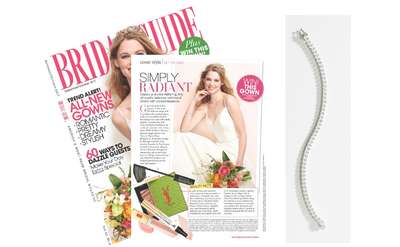 Touchstone Crystal by Swarovski
Style you can count on!
Touchstone Crystal by Swarovski is an international luxury brand with exquisite jewelry you'll want to wear for your wedding and all special occasions. Each piece is uniquely designed with high quality Swarovski crystals and has a signature sparkle.
deJonghe Original Jewelry
Saratoga Springs, NY
deJonghe Original Jewelry offers a wide range of beautiful, original jewelry. This handmade gold and platinum jewelry is designed by renowned artist and owner Dennis deJonghe. Design consultations by appointment.
Kay Jewelers
Saratoga Springs, NY
Looking for something sparkly as a gift or for yourself? Be sure to stop in Kay Jewelers!
N. Fox Jewelers
Saratoga Springs, NY
We are a full service retail jewelry store located in the heart of downtown Saratoga Springs, New York. We offer fashion jewelry, time pieces, custom design, repair, engagement, bridal and more. We proudly invite you to discover the N.Fox Difference.