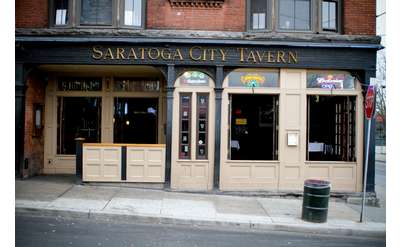 Saratoga City Tavern
Saratoga Springs, NY
Our downtown Saratoga Springs location, quaint atmosphere and incredible food and beverage options make us an easy choice for wedding rehearsal dinners, engagement parties, bridal showers and more.
Studio Chrome
Glens Falls, NY
Studio Chrome is the first and only pole fitness studio in the South Glens Falls area! This reputable studio offers a variety of classes, private lessons, and parties where qualified, friendly instructors work to provide the highest level of service.
Adirondack Cruise & Charter Co.
Saratoga Springs, NY
Sail away with Adirondack Cruise & Charter Co. on Saratoga Lake — one of Saratoga's best kept secrets. Book a private cruise perfect for bachelorette parties, engagements, intimate wedding celebrations, and other festivities.