Saratoga Wedding Guest Accommodations
Many brides-to-be will have wedding guests who are from out-of-town or even out-of-state. They may be unfamiliar with the Saratoga area. It would be very helpful to these guests to receive a list of predetermined lodging choices that you've researched based on location to both ceremony and reception sites, as well as varying budgets. It's often popular to block out several of a hotel's rooms for your wedding guests, or even to book an entire inn or bed and breakfast.
There is also the wedding night for the bride and groom to consider. If you are not leaving for your honeymoon directly from the wedding reception, it's a nice idea to stay at a nearby hotel in Saratoga Springs for the night. This is especially true when selecting a hotel, resort or inn as your reception location. Many businesses include this accommodation in their wedding package.
Note: Be sure to make reservations early as accommodations in Saratoga Springs are often booked far in advance due to the city's many events and activities. This is especially true during thoroughbred racing season, which typically runs from the end of July through Labor Day weekend.
Holiday Inn Express & Suites Clifton Park
Clifton Park, NY
The Holiday Inn Express Clifton Park is the perfect wedding partner for your special day. Easily located for local and out of town guests alike, The Holiday Inn Express will provide a home away from home for guests staying one night, or a week!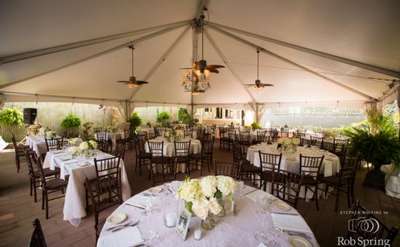 Inn at Saratoga- Private Events & Meetings
Saratoga Springs, NY
Special Events & Meetings
A boutique, historic hotel with event and meeting facilities. The Inn at Saratoga's sales team will work with you to custom tailor your event to fit your theme and budget to bring your vision to life.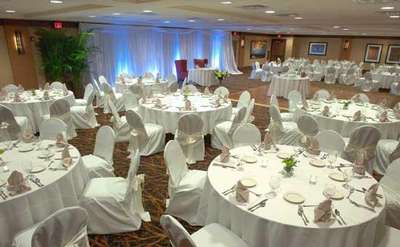 Holiday Inn Resort at Lake George
Lake George, NY
The Perfect Place for Your Perfect Wedding
The Holiday Inn Resort at Lake George has decades of experience putting together the most memorable weddings imaginable. The resort's charming ballroom, the Prospect Room, offers 2,500 square feet of space that accommodates up to 150 people.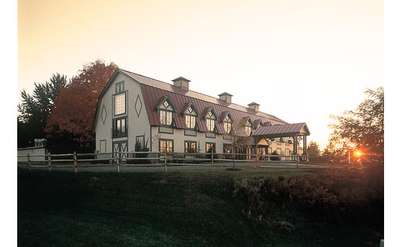 Longfellows Hotel & Conference Center
Saratoga Springs, NY
Catering to your every need
This beautiful Saratoga Springs resort is attached to a wonderful gourmet restaurant. Located near the racetrack, the resort is a short driving distance from town, with amazing suites! Discover excellent food, great wine list and wonderful ambiance!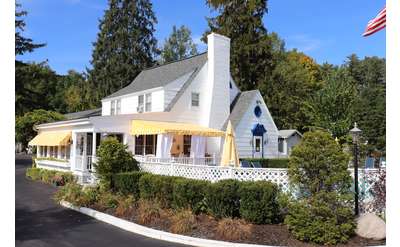 Admiral Motel
Lake George, NY
Our unique property is located in the center of the Adirondack Village of Lake George, on Canada Street, with a charm all our own. Surrounded by stately pines, we offer modern amenities, privacy and convenience with a New England country atmosphere.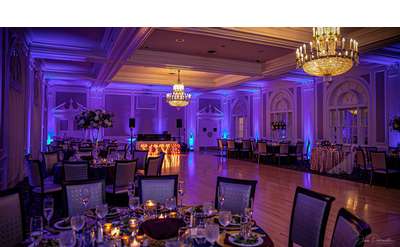 The Queensbury Hotel
Glens Falls, NY
Experience the historic Queensbury Hotel for your wedding day.
A historic venue, beautiful ballrooms and elegant event spaces, The Queensbury offers the perfect, classic backdrop to your day.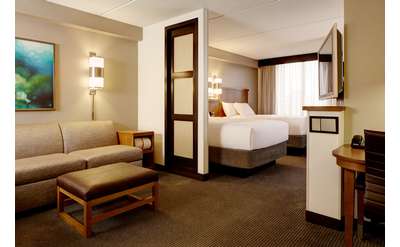 Hyatt Place Saratoga/Malta
Malta, NY
See what happens when a hotel is designed around you. Hyatt Place in Saratoga/Malta: a new kind of Hyatt for today's relaxed lifestyle. The perfect atmosphere for Saratoga, where the tradition of style and comfort lives hand in hand.
Lyn Aire Motel
Lake George, NY
Lyn Aire Motel is one of the finest of Lake George Resorts on spacious grounds filled with family fun and activities. Relax and enjoy yourself in beautiful Lake George, New York.
The Saratoga Hilton
Saratoga Springs, NY
The Saratoga Hilton's wedding venue services include a personal wedding manager who will work closely with you to ensure your wedding is exactly as you have dreamed it, right down to the smallest detail.
Roosevelt Inn & Suites/Spa
Saratoga Springs, NY
Awaiting you at the foothills of the Adirondacks and nestled on 16 acres of lush manicured grounds is our Adirondack Style Resort & Spa. Located on Route 9, the Inn is just minutes away from many Saratoga Springs attractions!