Saratoga Area Outdoor Wedding Venues
From intimate settings to large celebrations, these outdoor wedding venues in and near Saratoga Springs NY are perfect for creating a unique and unforgettable wedding celebration. Whether you opt to host both your vows ceremony and your reception outdoors, or your reception only, there's a variety of venues and settings to choose from, ensuring you will find just the right place to celebrate with family and friends. Browse the list below to find details on each Saratoga area wedding venue as well as a form where you can request pricing and find out whether your ideal ceremony date is available.
Lodge on Echo Lake
Warrensburg, NY
Your wedding will be talked about for years!
Get easy access to a special location a world away at the Lodge at Echo Lake. Situated in the Adirondacks just 10 minutes from Lake George, this breathtaking setting offers plenty of options for indoor and outdoor venues for a memorable celebration.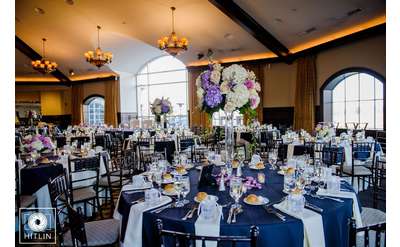 Weddings at Saratoga National Golf Club
Saratoga Springs, NY
The perfect venue for elegant weddings in Saratoga Springs.
When you choose to have your special day at Saratoga National Golf Club you and your guests will be surrounded by stunning scenery with ponds, lakes, bridges, and the full picturesque golf course. On-site catering is provided by the exquisite Prime.
Surrey-Williamson Inn
Saratoga Springs, NY
Charming History Paired with Creative Hospitality
The Surrey-Williamson Inn at Skidmore College offers an intimate wedding venue ideal for small celebrations and sought-after private escapes. The Inn features several flexible options for ceremonies, cocktail parties, receptions, and special events.
River Stone Manor
Glenville, NY
Located on the banks of the Mohawk River, River Stone Manor can make your wedding day one of the most memorable occasions of your life.
Anne's Washington Inn
Saratoga Springs, NY
Anne's Washington Inn is the perfect location for your outdoor wedding.