Saratoga Wedding Photographers & Videographers
Searching for an experienced wedding photographer or videographer in or near Saratoga Springs? Someone you can trust that your special day will be captured for a lifetime? Search no further! All the Saratoga professionals listed here specialize in weddings. Whether it's an engagement photo to announce your pending nuptials or a full-day of wedding video or photography, contact one of the wedding vendors listed below to learn more about their packages and pricing, or to schedule a consultation or photo shoot!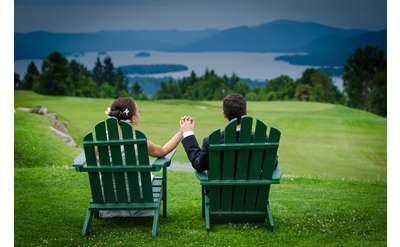 McLaughlin Photography
Queensbury, NY
Experienced and professional Lake George and Adirondack photographer.
Jim McLaughlin of McLaughlin Photography has photographed over a thousand weddings. With a love for the outdoors and an eye for creativity, he has the experience and imagination to capture your most important memories in a special, personable way.