Wedding Florists In & Near Saratoga Springs
Wedding florists can offer you professional advice and assist you in choosing colors, flower types, and designing the bouquets and decor for Saratoga Springs weddings of any size or style. Wedding flowers are a wonderful way to decorate the ceremony and reception site, accentuate the gowns and tuxedos, and frame the bride in exquisite color.
Meet with your florist in person to be sure they have your perfect wedding image in mind! Tip: Make sure you have them create a separate bouquet for you to throw to the bridesmaids — you'll want to keep yours forever! Contact one of the Saratoga wedding florists below to get started!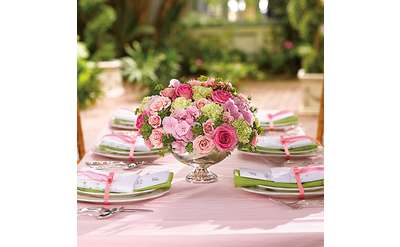 Meme's Florist & Gifts
Corinth, NY
Offering fresh flowers and beautiful bouquets for your wedding!
Located in Corinth, NY, between Lake George and Saratoga Springs, Meme's Florist & Gifts features the finest floral arrangements and gifts for weddings and special occasions. They offer fresh flowers, bridal bouquets, and more in-store or online.