Wedding Florists In & Near Saratoga Springs
Wedding florists can offer you professional advice and assist you in choosing colors, flower types, and designing the bouquets and decor for Saratoga Springs weddings of any size or style. Wedding flowers are a wonderful way to decorate the ceremony and reception site, accentuate the gowns and tuxedos, and frame the bride in exquisite color.
Meet with your florist in person to be sure they have your perfect wedding image in mind! Tip: Make sure you have them create a separate bouquet for you to throw to the bridesmaids — you'll want to keep yours forever! Contact one of the Saratoga wedding florists below to get started!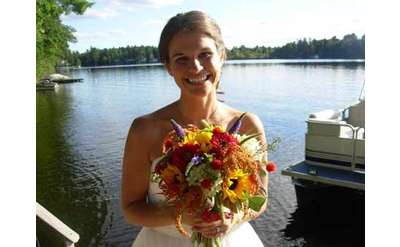 Finishing Touches Flowers
Bolton Landing, NY
Finishing Touches is a private floral and event design studio serving Upstate New York for over 20 years. Their design studio has mastered the art of blending exquisite taste with impeccable attention to detail.