Unique Outdoor Venues In & Near Saratoga - Bring On the Romance!
If you're looking for something different to make your Saratoga wedding memorable and unique, outdoor venues offer a host of choices! You can get married under the stars, in a hot air balloon, on a boat in the middle of a lake, or perhaps even on a racetrack! Your exchanging of vows, wedding reception, even your rehearsal dinner or wedding breakfast can be adapted to any venue you have in mind. Plan a unique wedding that's a reflection of yourself at one of these unique outdoor wedding venues in and near Saratoga Springs!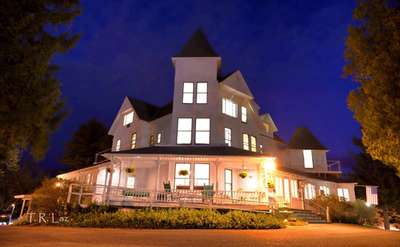 Anne's Washington Inn
Saratoga Springs, NY
Anne's Washington Inn is the perfect location for your outdoor wedding.
Weddings at Saratoga National Golf Club
Saratoga Springs, NY
On-site catering is provided exclusively by Prime at Saratoga National offering, full service catering with over 35 years of experience delivering flawless and memorable galas, weddings and social events in the Capital District.