Great Playlists for Multi-Generational Weddings that Will Have Everyone Dancing
After you've reserved your Saratoga Springs reception venue and arranged for your catering, flowers, and decorations, you still have one more thing left to decide on – the music. Choosing a playlist you and all of your guests will like is a daunting task complicated by variances in taste and age. You'll not only need to find songs that your friends and family know and want to dance to, but you will also want to choose ones that you and your fiance love and want to be the soundtrack of your wedding day. If you're trying to find the best of both worlds, we spoke with two local wedding disc jockeys about how they curate their playlists and which songs they recommend to get everyone on the dance floor. 

PLAY WHAT YOU LOVE
It's your wedding, so no one will blame you if you want to play your favorite music. Your wedding should reflect who you are as a couple, and you should be able to listen and dance to songs that make you feel happy. "I speak with each couple, at length, about the music for their wedding and that guides me to building a custom list just for them," says Todd of Todd Moffre Entertainment. "Other times, a couple does not give me any requests at all…. In those cases, during our planning meetings I ask them different questions to see what styles of music they, their family and friends like to party and dance to. Once I have an idea what those are, I build a playlist around the couple's styles and favorite genres."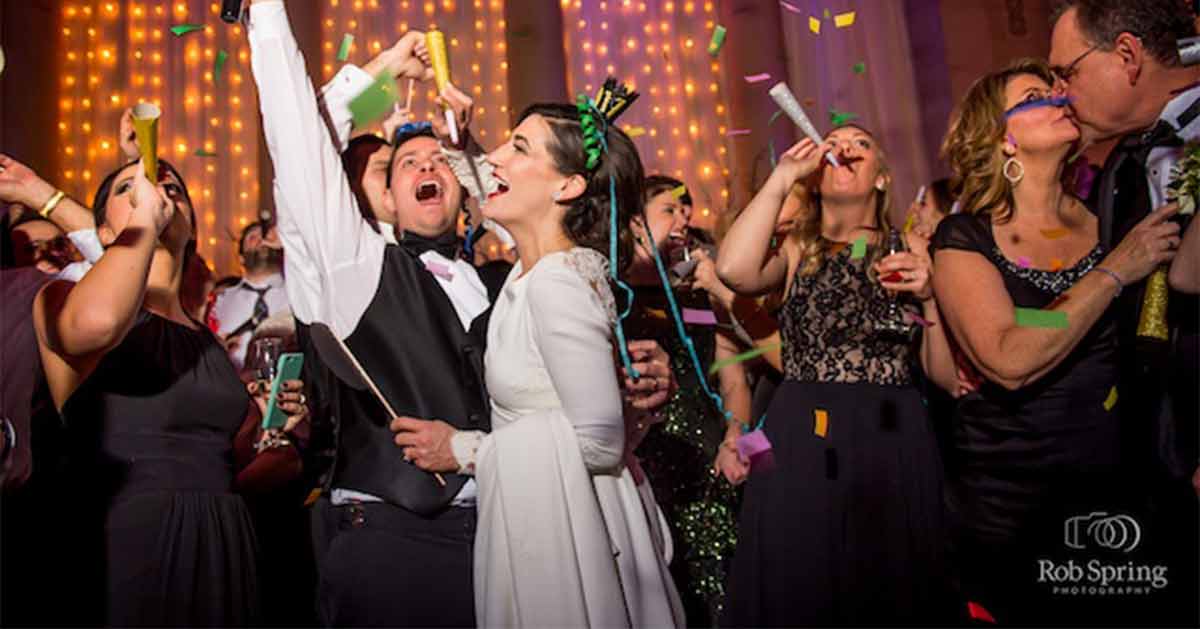 KEEP YOUR GUESTS' TASTES IN MIND
While you may be tempted to play only the music you like, your guests might have different tastes. When in doubt, ask your DJ for suggestions. They know which songs tend to be crowd-pleasers and how to judge what works with your guests.
Mike, the owner of Music Man Entertainment, says that he chooses his playlists "by listening to what the couple's musical tastes are and by reading their guests. This comes with years of experience."
Keep your guests in mind when making your decisions and try to accommodate their tastes without losing your own. DJs have a lot of experience determining what music will work best, but you probably also have a good idea of your guests' tastes and should take them into consideration from the start.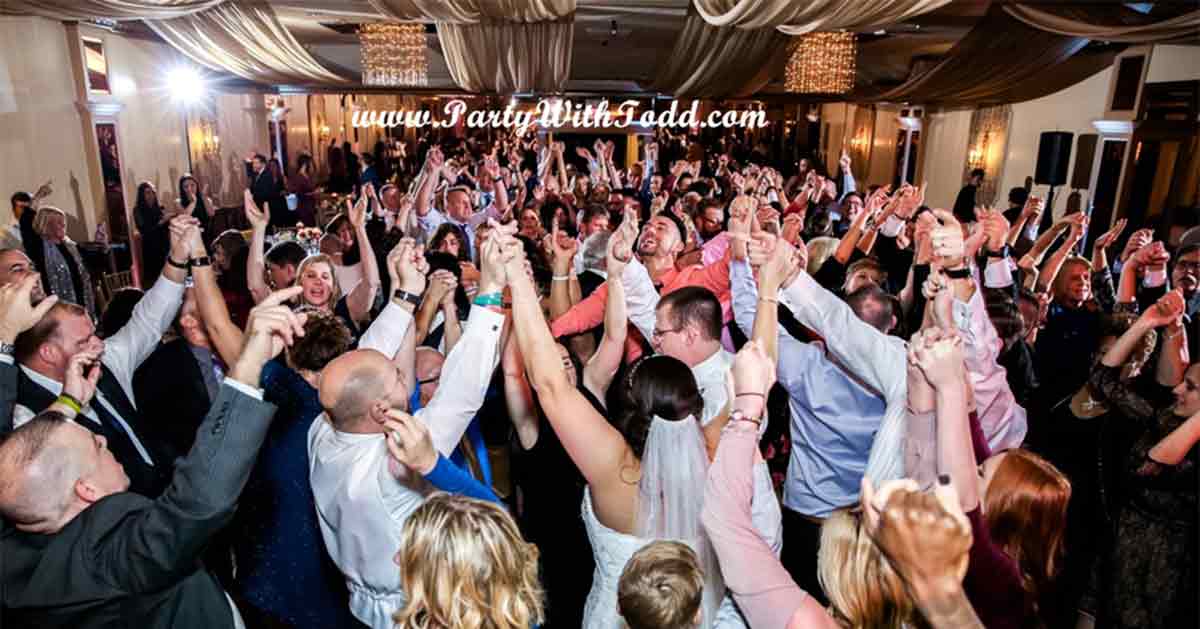 MAKE EVERYONE WANT TO PARTICIPATE
You'll want to pick a few classic songs that people like to sing along to. Todd recommends "Shout" by the Isley Brothers for its opportunity to add "an interactive spin" and get everyone involved. Among his other suggestions are "Sweet Caroline" by Neil Diamond, to encourage a little "playful banter" between Yankee and Red Sox fans on your guest list, and Journey's "Don't Stop Believing," which often spurs guests into "gathering into large circles on the dance floor, just to be together and sing to each other." Choose some engaging songs that will encourage everyone to participate.
Todd also recommends adding a classic group dance. "These are usually appreciated by many guests who might be shy or feel awkward. With 'group dances,' they can blend in and do what everyone else is doing." As always, try to imagine what your guests will enjoy and feel comfortable singing and dancing to. Playing tried and true wedding classics will make them more inclined to join in the fun. 

SELECT SOME HITS THAT EVERYONE WILL RECOGNIZE
"One of the challenging things about a wedding reception is having guests from teens and below all the way to grandparents and everything in-between," says Todd. "Finding songs that will appeal to widest range of musical tastes can be a challenge but also a lot of fun." He finds that Michael Jackson, Pitbull, and Bruno Mars songs are often popular (and requested) across the generations. He also recommends "Shut Up and Dance" by Walk the Moon as a recent hit that guests love.
Mike from Music Man Entertainment likewise suggests choosing a combination of old favorites like "Respect" by Aretha Franklin, "I Want You Back" by The Jackson Five, "Staying Alive" by The Bee Gees, and more recent hits like "Uptown Funk" by Bruno Mars and "Can't Stop the Feeling" by Justin Timberlake.
Try mixing some of these or other very recognizable hits in with the rest of your playlist, not necessarily to appeal to specific tastes and generations, but to provide songs that everyone will know.
Don't stress too much about your individual song selections and just focus on finding a fun playlist that you love. Music should be a catalyst for engaging your guests and creating an atmosphere. Find upbeat, engaging songs, and your guests will return home with great, long-lasting memories from your reception.