4 Healthy Wedding Cake Alternatives
Looking for healthy Saratoga wedding cake alternatives that are sure to please? For your big day, you can opt for decadent desserts that are healthier than a traditional wedding cake.
Check out these ideas for unique and healthy dessert options, then contact a Saratoga wedding caterer to make it a reality for your wedding reception.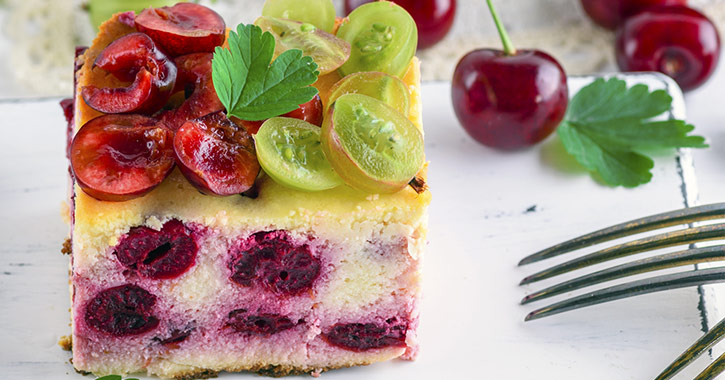 Gourmet Cheese & Berries!
Instead of a sugar-packed, frosting-plastered designer wedding cake, why not offer a healthy fruit display as an alternative? If you stack fresh berries on top of layers of gourmet cheese, you will have a beautiful and savory dessert, and you can still incorporate the cake-cutting tradition! (Cheat a little by adding some chocolate-covered strawberries!) The top tier of cheese can be left as a clean slate to add your cake topper. Then have your Saratoga wedding caterer add white flowers throughout the arrangement for truly compelling display.
Tower Of Apples!
Stack whole apples in a delicate arrangement to create the illusion of a layered wedding cake. This works great for a country or fall-themed wedding. For an added treat, position some caramel-coated apple wedges throughout the display. Granny Smith apples are the perfect wedding cake alternative for a green wedding, Red Delicious apples are perfect for a scarlet wedding, and Golden Delicious are lovely in a yellow wedding. (Note: You can also use plums, peaches or fresh apricots, depending on your wedding colors.) Top the fruit display with silk apple blossoms or your theme flowers.
Yogurt Dessert!
Fill wine glasses with different flavors of yogurt and top with fresh fruit and flowers for a truly decadent dessert. Yogurt is conveniently available in multiple shades, so you can coordinate it with your wedding colors. For example, if your colors are pink and purple, opt for strawberry and blackberry yogurt, etc. Have your Saratoga caterer arrange the glasses in tiers as a healthy wedding cake alternative, and you'll see how beautiful yogurt can be!
Opt For Organic!
Believe it or not, there are many organic options for wedding cakes. Saratoga wedding caterers might incorporate spelt flour instead of refined white flour, carob in place of chocolate and other organic replacements. Ask around at local caterers, and you'll be surprised how many of them offer organic wedding cakes!
(TIP: Looking to save money on your wedding cake? Do a dummy cake! Your caterer will likely charge less to decorate a real-looking cake rather than the real thing. In the kitchen, have your reception servers cut up a sheet cake to serve the guests. No one will know the difference!)