Plan A Saratoga Wedding That Matches Your Style
Can you picture your dream wedding? Every couple has something different in mind when planning their special day. Whether you're looking for a rustic wedding with sage green flowers, and fairy lights, or an elegant ceremony with a dazzling chandelier twinkling over white rose centerpieces, the Saratoga area has options. Bring your vision to life!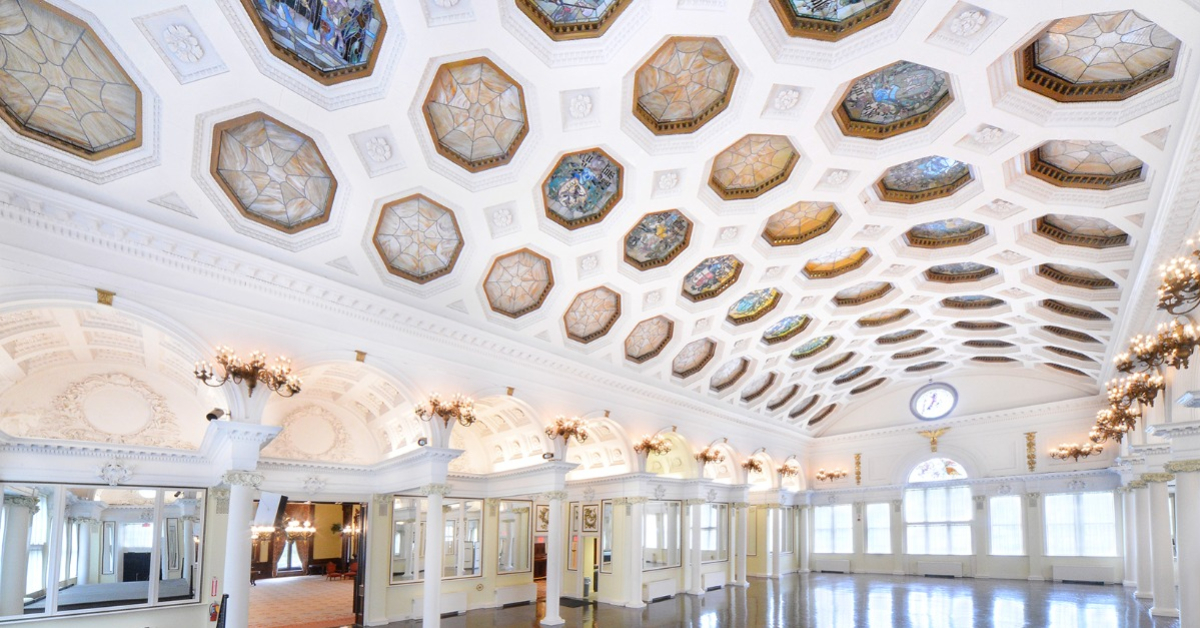 Keep it Traditional
There's no denying that a traditional wedding is exactly what some couples are looking for. This style is often repeated because it's sophisticated, stunning, and it works.
A traditional wedding is about more than the vows, an officiant, and the big kiss. These ceremonies are best replicated in a banquet hall setting such as the beautiful space at the Saratoga Springs City Center. This location allows for a ceremony with elegance, class, and a large reception space.
Add a touch of simplicity by ordering neutral toned arrangements from Finishing Touch Flowers to pair with the timeless toss of the bouquet. Then, dance the night away with a DJ such as Music Man Inc. and request all of the best love songs for your first dances.
Make it Unique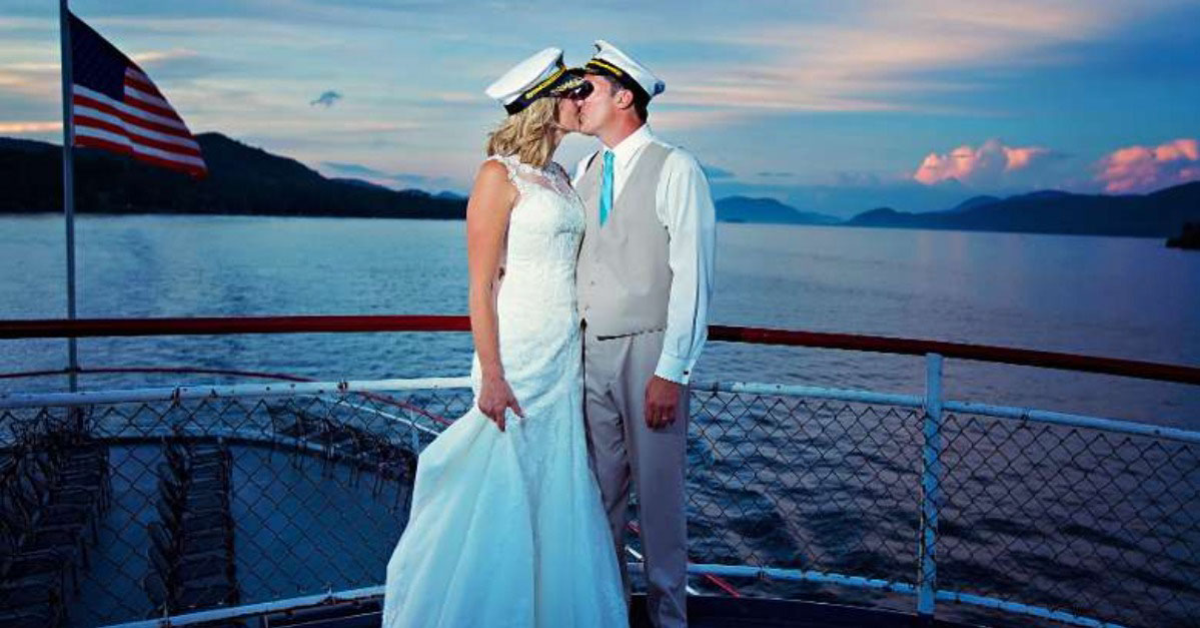 Planning a unique wedding is a great way to leave a lasting impression on your love. Thinking out of the box is made easy with all of the specialty venues and vendors located near the Saratoga region. Say 'I do" aboard the Lac Du Saint Sacrement and enjoy an ever changing backdrop of beautiful Lake George.
For an indoor wedding, the Canfield Casino is a stand out spot. The ceiling in the main ballroom is intricate, and the mirrors lining the walls create intrigue. For décor, include photos, flowers, and shimmering lights.
Centerpieces from A Lasting Impression Florist will be unforgettable. Find a photographer on the same wave-length, to snap photos that stray away from typical shots. Dave Bigler and his team are the perfect crew to capture your quirky, memorable and candid moments through photo and video.
Make Your Fairytale a Reality
Are you looking for happily ever after? Some couples dream of a fairytale wedding. Luckily, Saratoga Springs has several options for planning a day fit for royalty.
Find the Cinderella gown that makes you shine at Something Bleu Bridal. This bridal shop will provide attire that makes everyone in your wedding feel like they're heading to a ball.
Make your dream come true under one of the Saratoga National Golf Club's elegant chandeliers, with beautiful outdoor spots and magical views. Sprinkle the venue with soft color floral arrangements from Fairytale Florist, a company that makes bouquets meant for a princess.
For an elevated venue, consider having your ceremony at Top of the World Golf Resort, overlooking Lake George and the Saratoga region. This venue is breathtaking, and allows your love to reach new heights! Honestly, we can't think of anything that makes for a more fairytale-like wedding.
A Day of Burlap, Barns, and More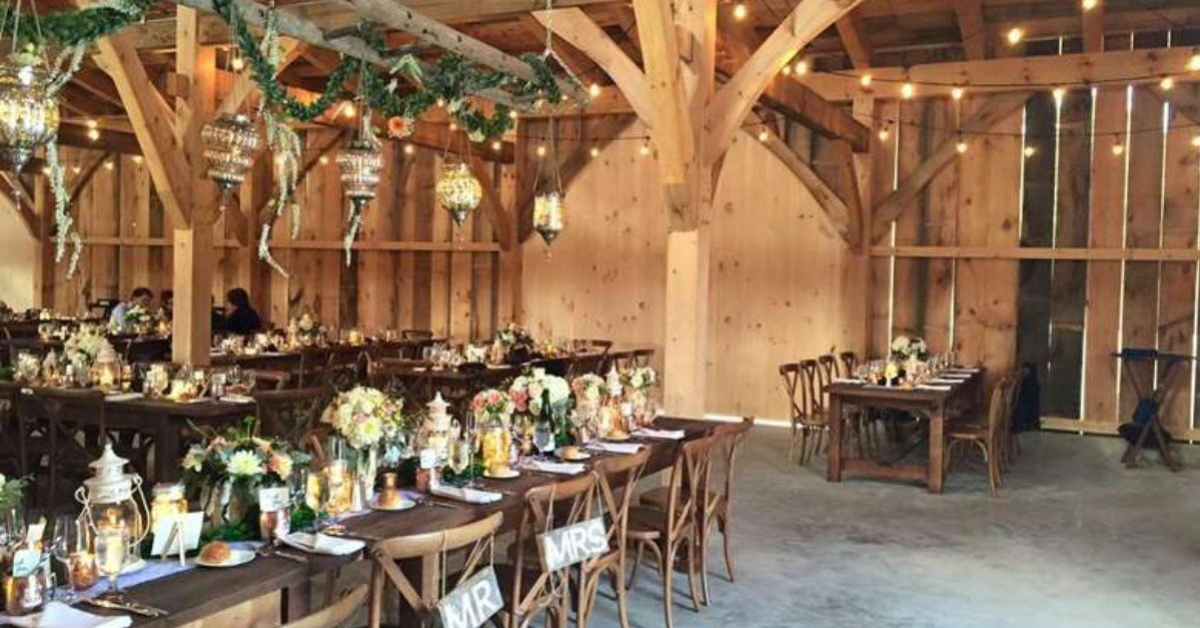 If you love earth tones, wooden barrels, and burlap table runners, consider a rustic Saratoga wedding. The region is home to the beautiful barn at The Barn at Lord Howe Valley, where sunflowers centerpieces, hanging string lights, and touches of greenery align effortlessly. The Petal Pusher is the perfect florist for adding rustic pops of color to your venue.
Elegant, rustic, traditional or unique, Saratoga has venue and vendor options for you! Start planning a ceremony and reception that fits your style.