A DJ or Live Band? Who to Hire For Your Saratoga Area Wedding
Picture your reception. Are you looking to dance the night away, listen to jazz, pop, or acoustic rock, or just enjoy a mix of your favorite tunes? Having the right entertainment is key to any memorable wedding, and it begins with choosing the music provider. Let's flesh out the pros and cons of hiring a DJ or live band for your big day.
5 Advantages of Choosing a DJ Over a Live Band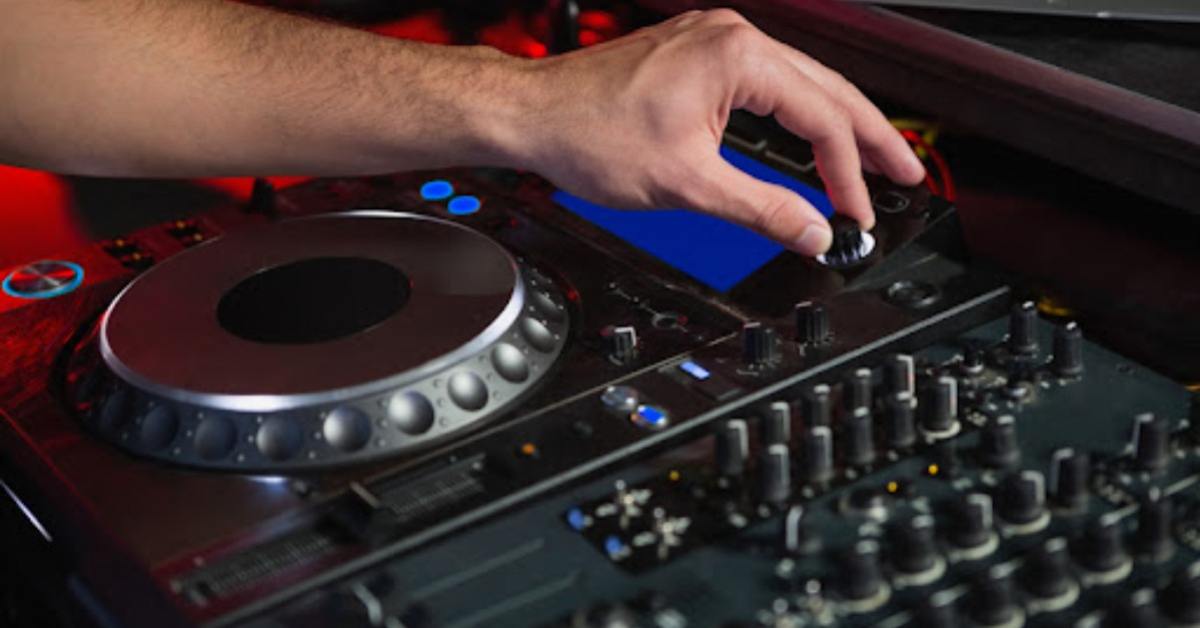 1. You're looking to party during your reception. Hiring a DJ to cue up a night of dancing music is a great option if you have a guest list packed with a crew ready to bust a move to a wide variety of tunes. If this sounds like you, a local DJ such as Music Man Entertainment or Mike James DJ Service is the way to go.
2. You're hosting your reception at a venue on the smaller side. If you were to choose a live band, their set-up may take up significantly more space than a DJ who is typically a one person vendor.
3. You want the night to go on without pause! A DJ won't need many breaks. They are queuing up music but they aren't per se, performing. A live band may need more breaks and intermissions which could create awkward pauses in your reception.
4. You care about time and pacing. If you have a set of events such as a first dance, parent dances, and cake cutting planned, then a DJ could help keep the reception on schedule without you worrying about time. Having someone announce each event lets you enjoy your reception without feeling like you're putting it on.
5. You are looking to be cost effective. For the most part, hiring a DJ clocks in at about half the price of a live band. Dance Moves With Jen is a great example of a local company with top notch DJ services and reasonably priced entertainment.
A Couple of Cons
1. A DJ is often less adaptable than a band. It's more difficult to play around with a song's tempo, length, and lyrics when you're not playing it yourself. This makes it harder for a DJ to add in those special touches or musical adjustments, if that's something you're looking for.
2. A DJ with a poor personality could bring down the vibe. Maybe you booked a DJ that is having an off day or lacks the kind of personality that goes along with the vibe of you and your guests. Unfortunately, this can have a large impact on the overall feel of your reception.
Our Local DJ Recommendations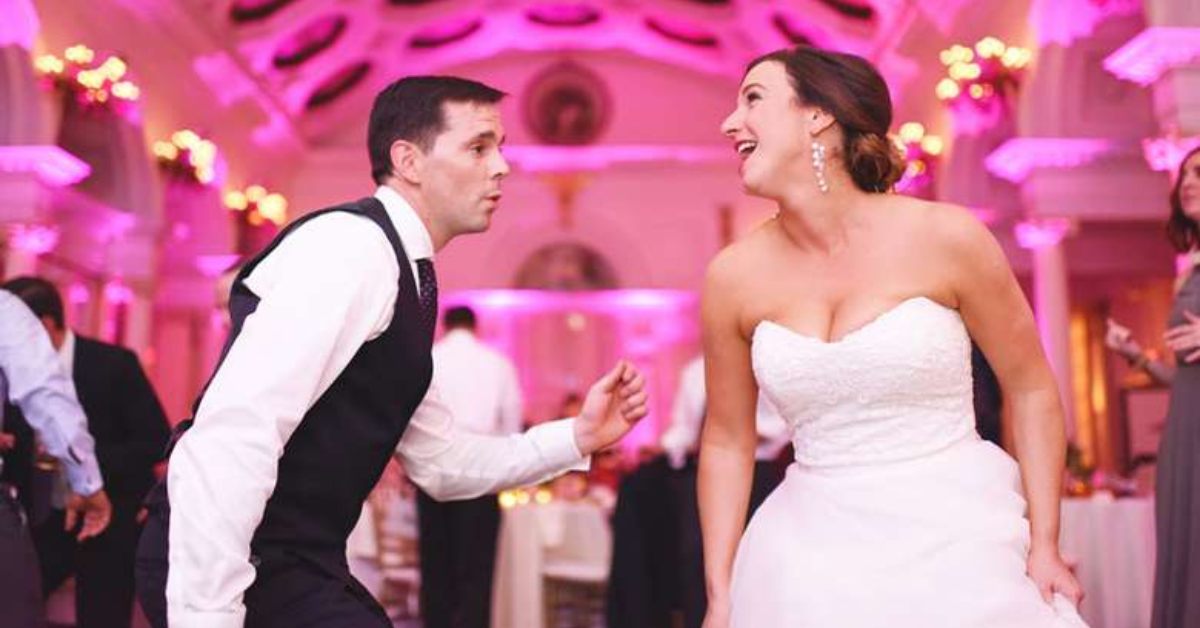 Have you decided that a DJ is right for your wedding? Check out these local DJs that serve the Saratoga Springs area!
Mike James DJ Service
If you're looking for a DJ with rockin' tunes, a professional attitude, and great prices, Mike James DJ Service is an awesome option for you. Mike James will work with you to ensure all your favorite songs are played during your special day and that everyone has a fun time on the dance floor. Contact him today and start planning ahead!
Dance Moves With Jen
If you're looking to liven up your wedding with line dancing, dance instruction, or even DJing in Spanish, you'll want to look into Dance Moves With Jen, based out of the Capital Region. Jen has a passion for both music and dance, and her DJ services include a high-quality sound system, disco lighting with different options, wireless microphones, and more. You can even hire her to provide dance lessons before the wedding.
Music Man Entertainment
If you want a DJ who can help out with lighting, décor, and coordinating with vendors and event staff, check out Music Man Entertainment. This professional DJ company offers unique and customized experiences centered around each couple's style. They will serve as your DJ/MC and make sure you have a fun, high energy, and classy event.
5 Reasons You Should Book a Live Band Instead of a DJ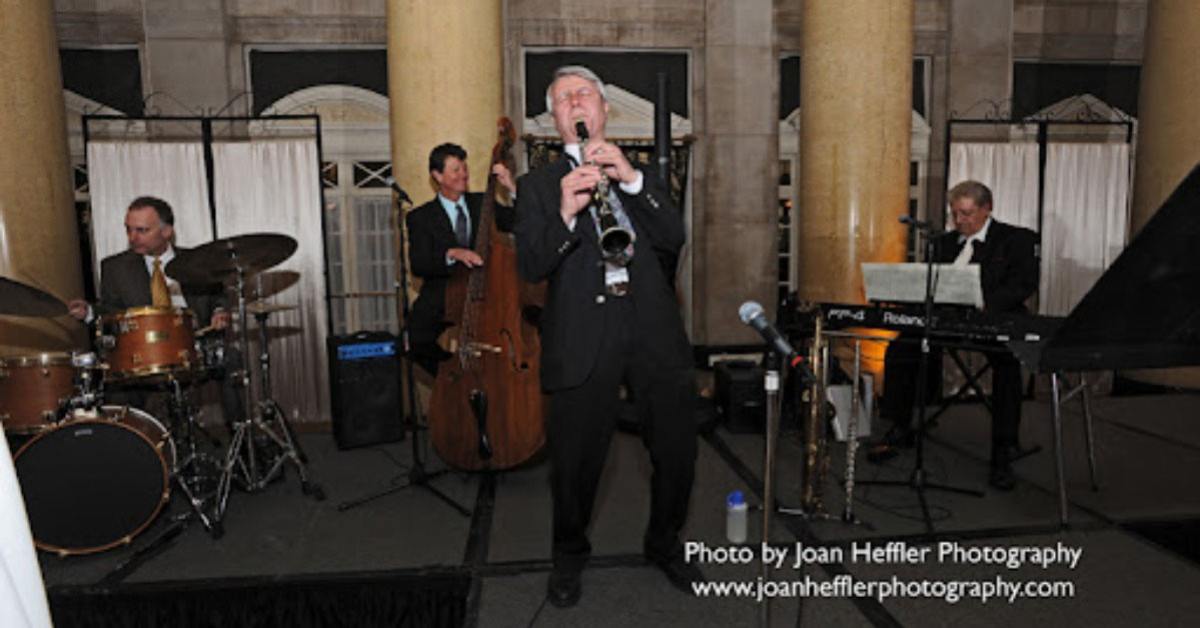 1. You want high interaction among guests. If you expect your guest list to be more focused on conversation than dancing, a live band could be a great way to keep them entertained. Don't get us wrong, there will still be plenty of opportunities to jam out, but there will also be time to talk and enjoy one another's company. For a crowd that is less likely to move their feet and more likely to take a seat, live music is more endearing.
Two great options for a wedding that is bound to be on the intimate side are an acoustic band or a string quartet. These are alternatives to the normal party band that can provide relaxed live music.
2. You want the music to be unique. There's room for adding personal and unique touches to your day when booking a live band. Choosing a music vendor like the band Standing Room Only in Queensbury can ensure entertainment that appeals to your tastes. Working with a live band can also make it easier to have a vibrant setlist. A live band may play a range of your favorites, some songs original to them, and maybe even a few unexpected tunes.
3. You need music played at multiple venues (ceremony and reception). Bands have setups, but they also have the advantage of playing acoustic or easily moving certain equipment. Looking to hear the soft strum of an acoustic guitar while walking down the aisle? Some live musicians are more flexible with making these types of arrangements possible.
4. You're alright with there being some musical breaks. Live bands provide authentic performances that will set your wedding reception apart from others, but they'll need breaks. In order to provide guests with a harmonious experience, the band members who are playing will need to take pauses to refresh themselves. Many people prefer this because it can provide time in the reception for games and events, as well as simply give guests a moment to talk without any distractions.
5. You prefer live music. This one may seem to go without saying, but it's important to note. Some people truly prefer to listen to music played live, rather than pre-recorded tracks. While taking into account other factors of your wedding, we find it best to prioritize the type of music that will make you feel something on your day full of love.
A Couple of Cons
1. Live bands are on the pricier side and will accrue more expenses than booking a DJ. Depending on your budget for music and entertainment, it's possible that the extra cost could make booking a live band a less preferred option.
2. Live bands have a certain style or repertoire of music. Therefore, they won't be able to take as many song requests as one may like. Many cover bands can perform a wide array of songs, but it's possible they won't know or be able to play every song requested.
Overall…
Live music and DJs both provide different types of entertainment, but regardless of which you choose, having music will enhance your reception. In the Saratoga region where there are several music vendors, DJs, and band options, you really can't go wrong!
Learn about the different catering options for your wedding >>