I Do… Or Not? 6 Reasons You Should Hire a Professional Officiant vs. a Family Member or Friend
When planning a wedding, one of the most challenging aspects is picking a budget and sticking to it. There are areas where cutting some costs may be plausible—like choosing the less expensive paper option for your invites, ditching the venue extras, or opting for cupcakes and a small cake to cut—but one area you really shouldn't skimp on is your officiant.
The right officiant can make or break your once-in-a-lifetime event, and there are several advantages to hiring a professional instead of family member or friend for your wedding.
Local Officiants Have Connections to the Area and Vendors
One of the best parts about hiring a local officiant is the network they bring to the table. Over the years, these professionals build connections with vendors and venues that an average person simply won't have, and they can be a fantastic resource for you on your big day. Not sure where to purchase your flowers? Professional officiants may know the perfect florist for you. Still at a loss about music? They most likely have connections to local bands and DJs. These types of relationships are valuable, and they make your officiant an essential part of the planning process.
Our recommendations for local Saratoga area officiants include: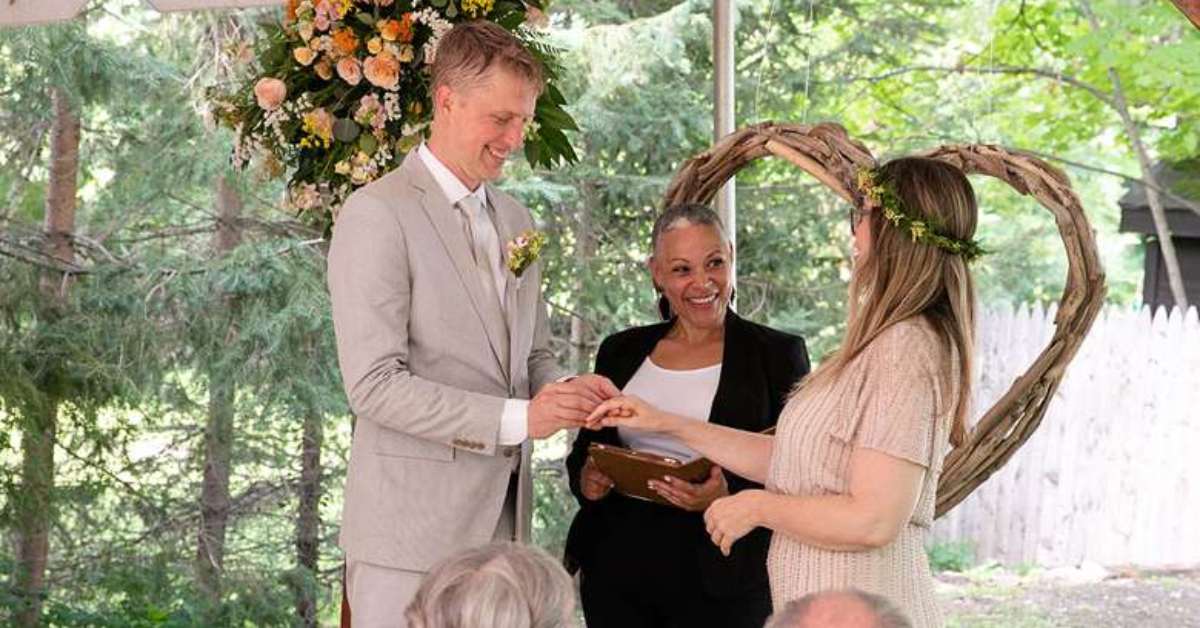 Maria, known simply as The Officiant, is the perfect choice for those who want their ceremony to be crafted with their story in mind. She performs weddings of all sizes, from tiny elopements to large, traditional ceremonies. Thanks to her focus on connection and her dedication to creating the perfect ceremony—from scratch—for each couple, The Officiant is an ideal choice for couples looking for someone who will make their day truly unique. Her professionalism, calm and collected demeanor, and warmth sets her apart from others in the field.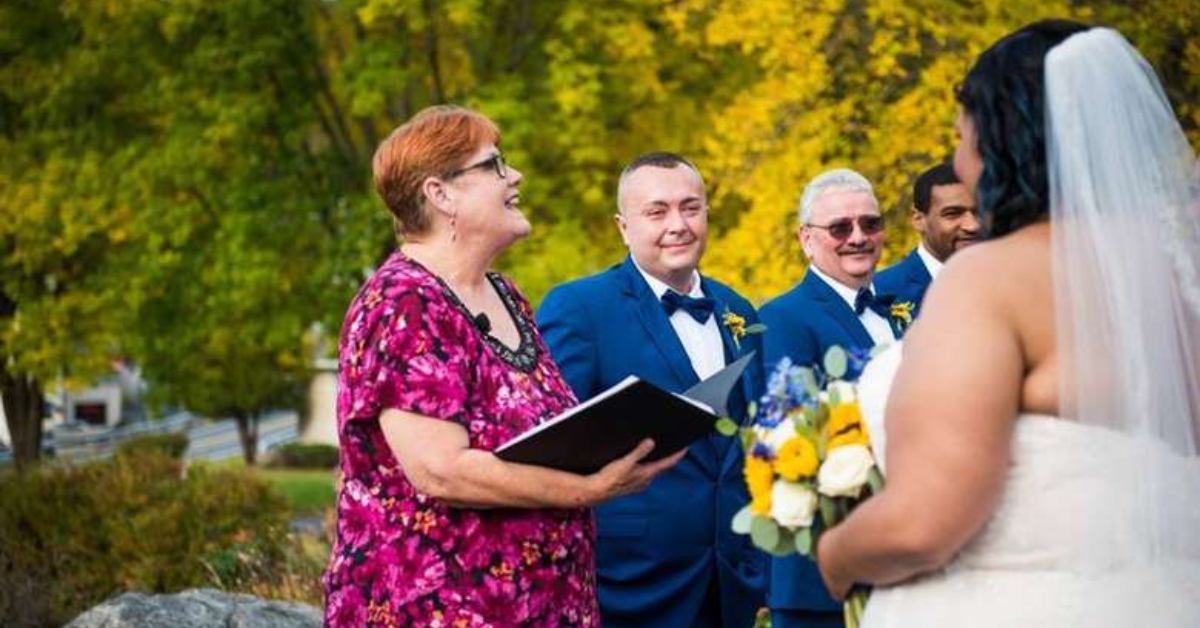 If you're looking for an expertly delivered ceremony sure to wow your guests, Valerie Epstein of North Country Nuptials is an excellent choice. She's passionate, and believes everyone deserves a memorable and beautiful experience on their wedding day, no matter their belief system or background. Valerie performs all different types of weddings! Her enthusiasm will give you confidence as she works to create the perfect day for you, your loved ones, and your guests.
Confidence in the Legality of Your Marriage
Obviously, one of the most important parts of your wedding ceremony is the legal aspect—your spouse has rights to inheritance should something happen to you, the ability to make critical health decisions for you should you be unable to do so, and much more.
You may not have known, but in New York State, online ordination is not always legally recognized. If you choose to have your wedding officiated by a friend or family member who got their ordination online, you may have to go to your local Town Hall and have a ceremony there in order for the marriage to be recognized by the state. This extra step is not necessary when you choose to be married by a professional, which means you can put your legal worries to rest.
A Wealth of Wedding Experience
Experience is one of the most beneficial aspects of having a professional officiant handle your wedding. Professional officiants have most likely seen a variety of weddings where unexpected things occurred—whether the ring bearer was too shy to walk down the aisle, the groom forgot the ring, or one of the bridesmaids took a tumble. Of course, not every officiant will have dealt with these types of challenges, but should something out of the ordinary arise, a professional officiant will have the most experience in keeping things running smoothly throughout your big day.
Professionalism When in Front of a Crowd
While a friend or family member may be open to speaking in front of you and your soon-to-be spouse, they may not have considered that the rest of the wedding party—and all the guests—will be watching them as well. Glossophobia, or the fear of public speaking, is an extremely common phobia, with some surveys estimating up to 75% of the population having some form of it. People can't always guarantee how they will react when they're in front of a crowd and the pressure is on.
When you choose to work with a professional, you're quite literally hiring someone whose job is to remain professional, confident, and comfortable in front of a crowd, which cannot be said about friends or family.
Options for Customizing Your Ceremony
Your wedding day should be true to the vision you and your partner want, include the customs you hold dear, and reflect the personality that makes your relationship unique. When you have a friend or family member function as the officiant for your wedding, they may not know what must be included in the ceremony or feel comfortable deviating from the script.
If you choose to hire an officiant, they can take the time to consult with you, catch your vibe, and create a ceremony that is completely tailored to your dreams and desires.
Removes Pressure from Friends & Guests
Though your friend or family member may agree to officiate your wedding, it can be a lot of pressure to put on someone. If you choose to hire a professional, the potential stress and worry of that situation won't even be a factor, which means your loved ones can simply relax and enjoy the celebration with you.
All in all, having a friend or family member officiate your ceremony may be right in certain circumstances, but in most cases, this important duty is best delegated to the professionals. Don't forget to check out The Officiant and North Country Nuptials as you consider which officiant to hire for your big day.