Bring Your Own Caterer or Choose a Venue that Caters For You?
Planning your wedding involves making decisions about food for your reception. Will you bring a caterer into your venue? Or will you book a venue with onsite catering? Pricing, serving style, and menu flexibility are all factors that should be considered, though there is always a choice that's right for you! Admittedly, the main difference between these options is whether the food is handled and transported to the venue or if it's prepared onsite.
Photo credit: SaratogaPhotographer.com
Bringing in a Caterer
Venue choice will play a large role in dictating if bringing in a caterer is an option. If you're leaning towards booking a unique or outdoor venue, bringing in catering could be the best choice to make.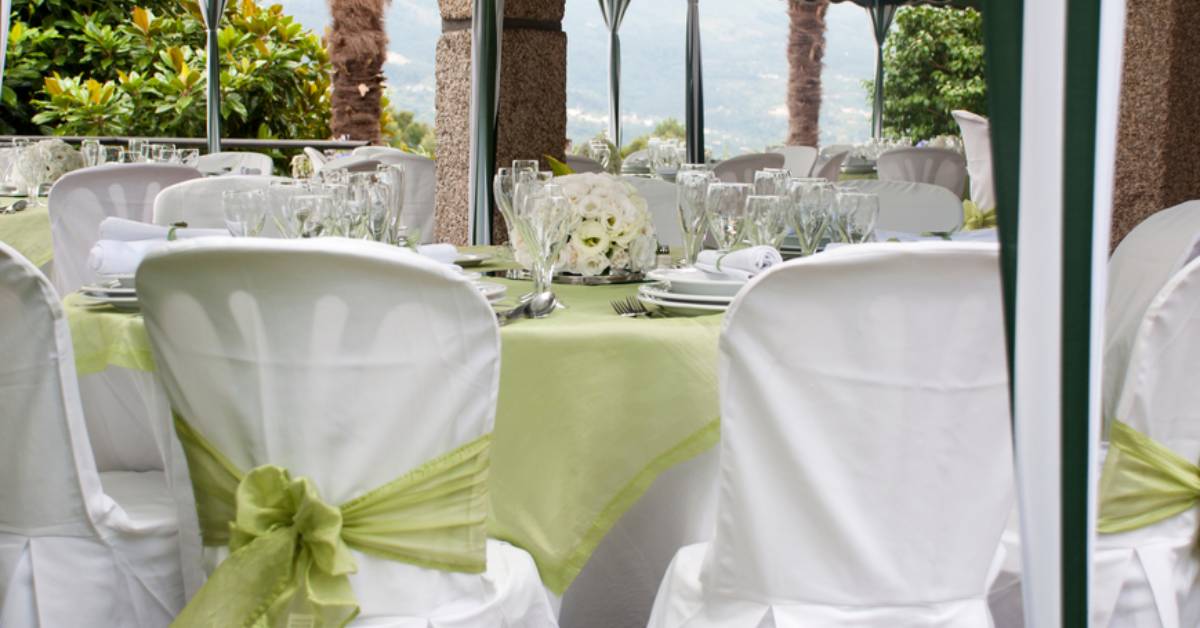 Are you picturing saying "I do" while overlooking the water, or with your gaze set on beautiful gardens or gorgeous mountains? There are several great caterers to choose from in the Saratoga region and using them can provide several benefits in addition to allowing you to book your dream venue.
The flexibility in bringing in a caterer could be a huge weight off your plate and a great inclusion in your reception. Many caterers are more willing to explore unique cuisines and try new things when they're coming into a venue.
Lily & the Rose is a catering company that creates custom menus to align with your style, vision, and location. Rather than having a set menu, they prioritize creating a meal that is delicious, fresh, sustainable, and aesthetic! The arrangements composed by caterers may be more personal to your wedding decor, than those from in-house services.
Another great company to work with is the reasonably priced Longfellows Catering Services. They have seamless relationships with several of Saratoga's most loved venues and are willing to create meals that align with your style and dietary needs. 9 Mile East Farm is also a well-known option that happens to be both affordable and flexible.
Some catering services have set pricing, while others are willing to work with you and your budget. Most in-house catering services have set prices and packages that go along with other aspects of booking their venue. Choosing to bring a caterer in could allow you to have your dream venue and meal.
Potential downsides for couples that are hoping to have a say in food choice is that several hotels, banquet halls, and inns in the Saratoga area require the use of their catering services, canceling the possibility of other options. Further, some couples may find additional stress in needing to work with an additional vendor.
Bringing in an off site caterer could increase the risk of mistakes if they aren't familiar with the setup of the venue they'll be working with. It might be worth asking the caterer you're looking to hire if they've ever worked at your venue before, and if not, if they'd be willing to check out the location before the day of. A great solution to this concern is to talk with your venue about catering options. Many venues have a list of suggested caterers they've enjoyed working with previously.
Onsite Catering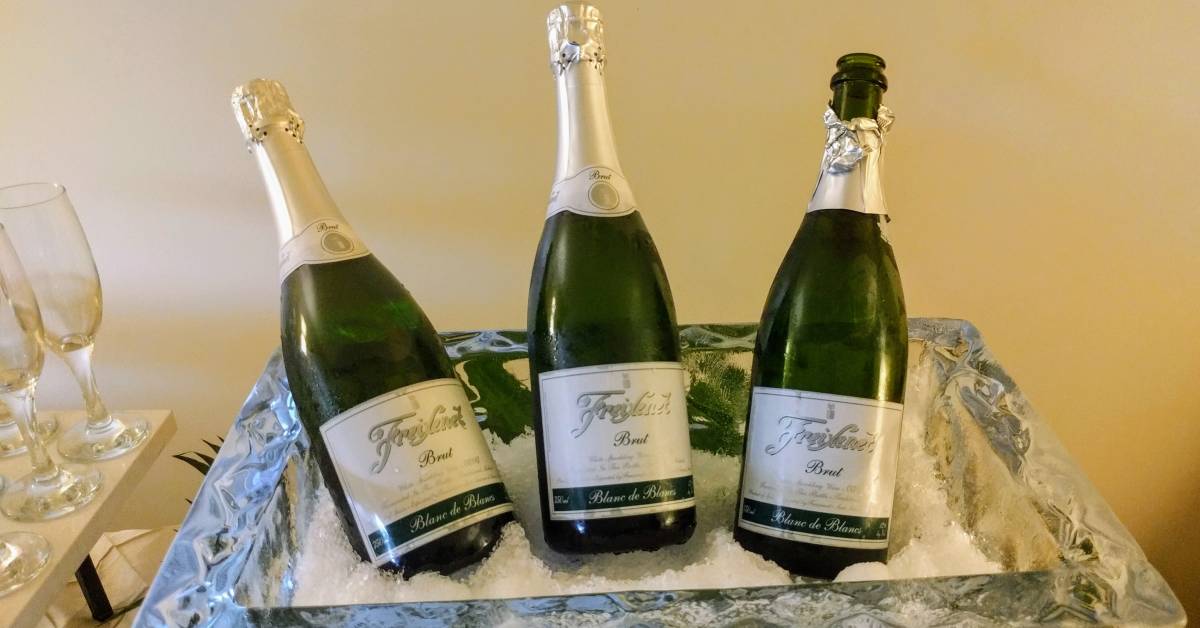 Onsite catering may be the right choice if you're looking to have all of your wedding details wrapped up under one inclusive vendor. Planning your special day can quickly get overwhelming if you're working with different companies for catering, venue, attire, and photography. Choosing a venue that has onsite catering or dining might alleviate some of your stress.
Onsite catering is considered an efficient and safe process. The food doesn't have to travel from an off-site location to the venue which creates less chance for delays or timing conflicts. There is assurance in knowing the food will be prepared by chefs who know the venue they're working with, making it likely for couples to get the experience they expect. Although, couples may be restricted to the specific menus, offerings, and services of the venue.
Cake is one of the best parts of the reception, right? In some instances a venue will require that you use their caterer or restaurant for the cake. Others will let you bring in a cake but may charge you a "cake cutting fee." Couples that have specific preferences in where their cake comes from should explore if their onsite catering will also include cake or not, and if they can be flexible in deciding who to use.
Holiday Inn Saratoga Springs is an accommodating venue with cocktail specials and reception menus with rave reviews. Having your wedding at this location with onsite catering is said to provide a reception and meal that is better than typical.
Grand Mohican Ballroom at Six Flags Great Escape Lodge & Indoor Waterpark has a basic and affordable package that involves all-inclusive catering, ceremony and reception. The best part is that you can then look through a list of additional options to add on to your day. The package starts off simple and can be customized and shaped to be the wedding of your dreams with additional pricing. Your special day would all be under the efforts of one vendor, making it easier to just show up and enjoy.
Overall…
You can't go wrong with either option; there are positives and negatives to both. Bringing in your own caterer can be cost effective and unique, but also could lead to transportation and communication troubles. Using onsite catering could be convenient and simple, but may limit your creativity.
Fortunately, the Saratoga area has reputable vendors and venues that all aim to provide couples with an expertly executed celebration, professionally prepared food, and a wedding day experience their guests will love and remember. Booking within this region ensures the best chance for a successful event with incredible catering.