How to Choose Your Wedding Dress
Sometimes it seems like the dress is what the entire wedding is all about. Spoiler alert: it's not – the wedding is primarily about celebrating your lifelong marriage to your partner.
But, the dress is still hugely important. Here's how to go about getting the perfect gown for you.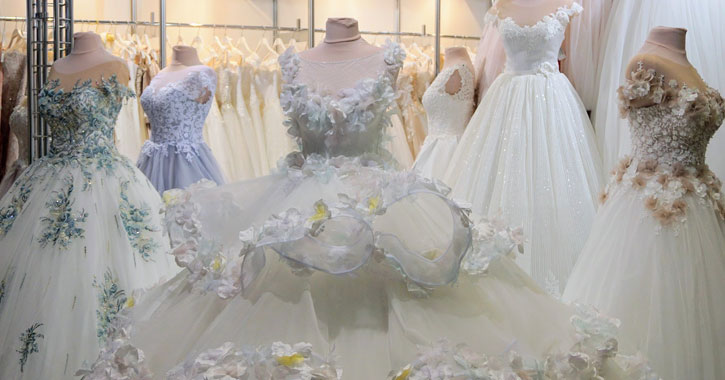 Check Out Different Styles
Before heading out to the bridal shop or even browsing online, see a rundown of the basic wedding dress styles so you can get an idea of what you might be looking for. Here are the main ones:
A-line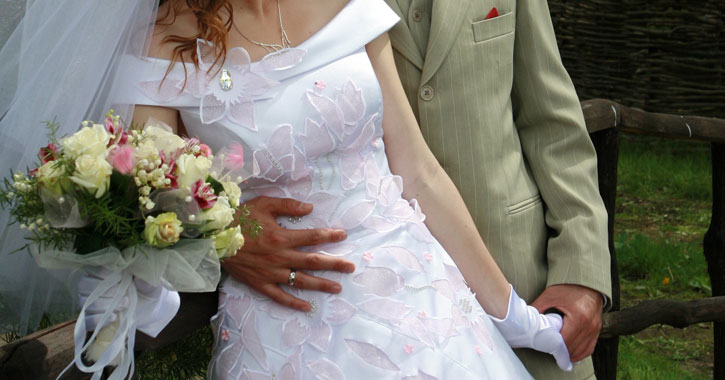 This is the most universally flattering to different body styles. It's slim on top and then softly trails away from the body.
Ballerina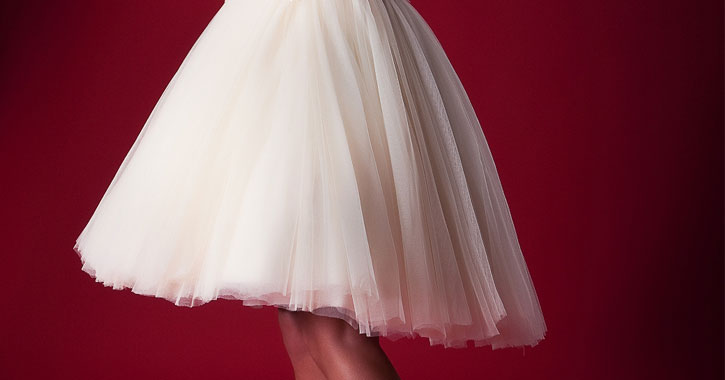 A ballerina dress flares out and doesn't go all the way to your feet. If you'd like to show off your legs or shoes a little bit, this might be the style for you.
Ballgown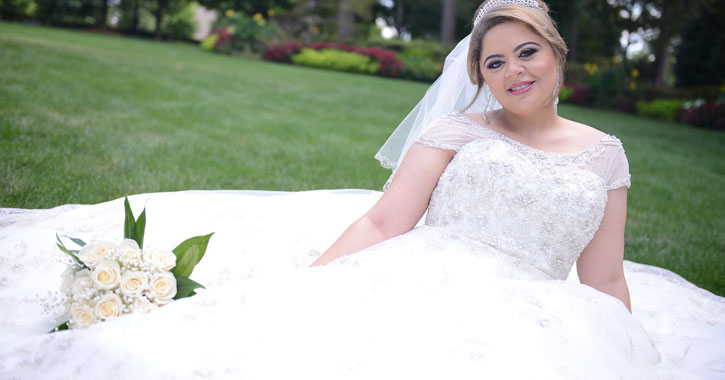 A classic and graceful choice, many brides feel the ballgown style speaks to them and makes them feel the most special on their wedding day.
Empire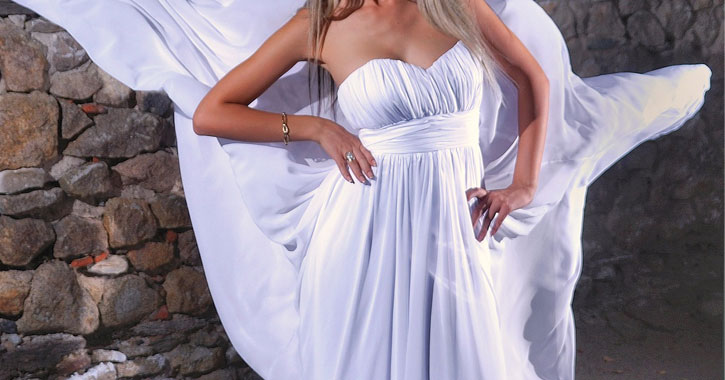 The empire has a high waist that starts just below the bust line. This style is an excellent choice for pregnant brides.
Mermaid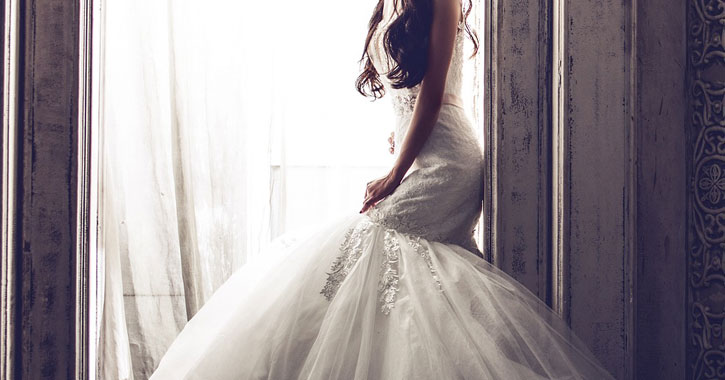 Mermaid-style wedding dresses are tight around the torso and then flare out around the knees. They've become more popular in recent years.
Sheath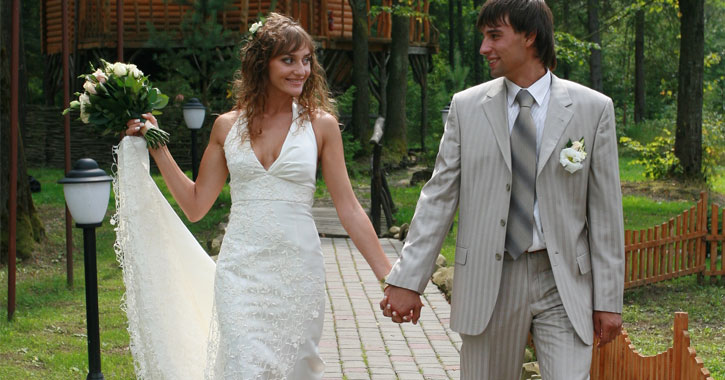 This is an elegant, close-to-the-body style that basically outlines every curve you have.
Consider Necklines, Trains & Veils
The neckline of the dress could be v-neck, square, scoop, sweetheart, high collar, halter, off-the-shoulder, asymmetric, or you might opt for strapless or spaghetti straps. If you're going to be wearing a necklace you'll especially want to pay attention to the neckline, as jewelry looks better with some than with others.
Trains come in a wide variety of lengths, ranging from trailing just a few feet behind you to the royal or monarch-style train, which extends more than 12 feet!
The same deal applies for veils: short birdcage-style veils barely cover your face while cathedral-style veils extend beyond the length of the dress, and everything in between.
Don't want a train with the dress or a veil to go with it? Opt out.
Take Into Account Where & When the Wedding Is
Obviously, some dresses fit certain venues and time frames better than others. For example, you'll want to avoid a ballgown or a heavy fabric like velvet if you're having a beach wedding. On the other hand, if you're holding a 200+ person wedding in a grand hotel then a ballgown would be quite fitting.
A sophisticated, close-fitting wedding dress would be excellent for an evening wedding. A playful, ballerina or tutu-style dress might be great for a casual, backyard barbecue kind of wedding, and so forth.
Keep an Open Mind
Many wedding professionals will advise you to keep an open mind when bridal gown shopping, and for good reason. You may have a clear idea of the dress you want, or don't want, but you might surprise yourself.
Don't be afraid to try on dresses that are out of your style, just to see. Even if you're certain you don't want a strapless gown, give it a try! Always hated the princessy bride look? Head to the fitting room with a ballgown-style dress anyway, just for the heck of it.
Try on a wide variety of dresses, otherwise you'll never know what looks good on you. Remember, no one says you're obligated to buy it just because you tried it on.
However, although you'll be keeping your options open, don't let anyone talk you into buying a dress you're not in love with.
Also, play attention to how you feel in the dress, not just how you look. Is anything pinching or feeling uncomfortable? Does the dress feel incredibly heavy? Is the material rubbing you the wrong way? Take note.
One more note on keeping an open mind – don't be afraid to consider a non-white dress. More and more brides are! You might consider something close to white, such as ivory, champagne, or silver. Or, you could choose a completely different color like pink or blue. It's your wedding, go with what feels right!
Remember the Budget
The average wedding dress today costs about $1,500. Remember when shopping to factor in alterations and accessories, including the veil or tiara, shoes, and jewelry – this will all add several hundred dollars to the final price.
If you're shopping with a smaller budget, no worries. You can time your shopping to align with bridal shop sales, which tend to happen a couple of times a year.
There are a few more options you might consider: purchasing a gently used dress, which can go for huge discounts, buying a gown from a former bride selling it, or you could look into a floor sample. Depending on how long a dress has been on display at the shop you might be able to get a serious discount on it, instead of ordering a new version of the same gown.
Read more on developing a wedding budget >>
Enjoy Yourself
With so much invested in the dress financially and emotionally it can be a stressful time. You might try on dozens of dresses and still don't feel like you've found "the one."
But remember, this is supposed to be fun! Let go of the pressure to find the perfect dress and just have fun trying on as many as you can. The right dress for you will come along.
Source:
The Wedding Book: The Big Book for Your Big Day by Mindy Weiss with Lisbeth Levine