The Three P's of Finding the Perfect Wedding Photographer
Finding the right wedding photographer for your special day doesn't have to be as complex or as difficult as it may seem.The prospect of finding the right one is challenging because you have so many photographers to chose from. But with the internet, it is easy to search through hundreds of photographers to find the right one for you.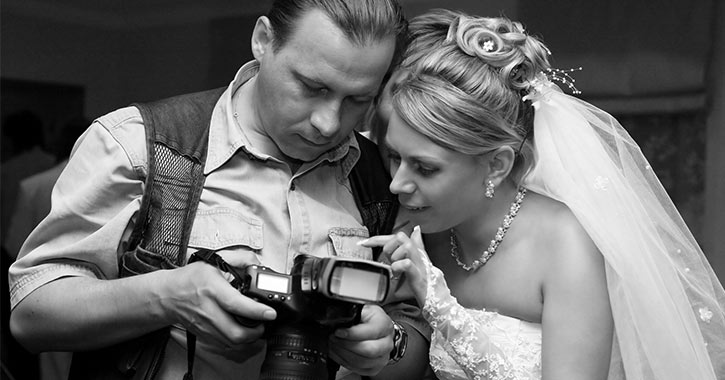 But which one is the one that will capture the beauty of your wedding day and in a manner that you desire? That is the challenge. When searching for the right photographer for your wedding day, you should choose a photographer based upon three factors, Pictures, Personality and Price.
Let's start with Pictures. The reason you are hiring a wedding photographer is to have your wedding day documented so it makes sense to find a photographer whose work you like. Most photographers tend to show you wonderful sample albums or a beautiful gallery of photographs. You may be shown a gallery of 20 wonderful photographs from a certain wedding but does that mean that all 500 images that they took on the wedding day were great? Of course not. But those other 480 images that were taken are important too. I strongly advise couples that when they interview wedding photographers that they ask to see more than a gallery of their "greatest hits" or a sample album. Ask to be shown images from complete weddings and see what the photographer does and if this is the type or style of photography you desire. Do you like the photographs? Is it what you would like to hang on your wall or see in your wedding album? If the answer is "no", find another photographer. If the answer is "yes", move on to Personality.
Personality is the most overlooked aspect of picking a wedding photographer. Every bride and groom has a good idea of what their wedding day is going to look like, how it will flow and what will occur. It is the job of the couple to find out what the photographers approach to wedding photography is and to find out if the photographers approach will fit into the wedding day plans. Some photographers can be laid back and easy going while others are the "take charge" type and many are a mixture of the two.
What type of photographer do you want and need at your wedding? Be prepared to ask questions relating to the photographers approach and attitude on the wedding day. Is the photographers approach in line with what you are looking for? Keep in mind that the photographer will be at your side most of your wedding day so do not overlook this aspect since a photographer can make life easy or difficult depending upon your needs and their approach. But if you find a photographer whose photographs you love and their approach to wedding photography is what you desire, then it is time to look at prices.
All too often, couples pick a wedding photographer based upon price alone. It is true that every bride and groom must live within a budget but it is important to find a wedding photographer whose work and approach you truly love and if you have to stretch your budget to get that great photographer, it might be worth it. Twenty years after the wedding, the cake is gone, the wedding dress doesn't fit, the band is long forgotten and all that is left is the wedding rings and the photographs.
Isn't spending a bit more on the wedding rings and the photography worth it? But to help you remain within your budget, you should have a clear understanding of what good and services you desire and if the photographer will provide those services and at what cost. A good question to ask is "are there any other fees or costs we should know about?" Every photographer should be up front with their fees and you will have a good idea if you can afford them.
When searching for a wedding photographer, if you keep in mind Pictures, Personality and Price, in that order, I believe that you will find the right wedding photographer for you.