Large Indoor Wedding Venues In or Near Saratoga Springs NY
Looking for an indoor wedding venue in or near Saratoga Springs NY that can comfortably accommodate a reception for 200 guests or more? We know it can be a challenge to find the right venue for your reception that can accommodate everyone on your guest list. So ASaratogaWedding.com has made it easy for you. Here is a great list of indoor reception venues in Saratoga that are perfect for large weddings. Start by contacting them and asking what their maximum capacity is for an indoor celebration to see if they are a possibility for your Saratoga wedding.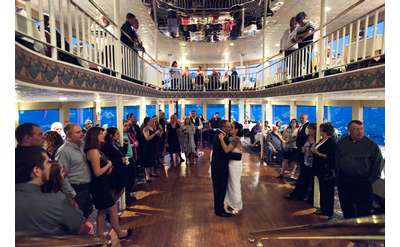 Lac du Saint Sacrement
Lake George, NY
Timeless, Elegant, Memorable!
Let us help you with the wedding of your dreams! Lake George Boat Weddings at the Lake George Steamboat Company offers you the most unique and beautiful setting you can imagine!