Saratoga Wedding Shower, Rehearsal Dinner & Brunch Venues
The Saratoga area offers a variety of great restaurants, ballrooms and venues that are perfect for hosting large or small wedding showers and rehearsal dinners, as well as a post-wedding brunch for family and out-of-town guests. So what's the tradition for each wedding couple? The maid of honor and/or bridesmaids typically throw a wedding shower for the bride, but it can also be aunts, co-workers, the groom's family — really anyone who wants to help plan this special occasion for the bride. It can range from tea and dessert in a room at a hotel to a sit-down luncheon or buffet at a restaurant. The size of the guest list and budget will help you choose from the Saratoga locations below, as well as menu options.
The rehearsal dinner is often organized by the groom's family, but it can also be hosted by both sets of parents or the bride and groom. If the dinner is in Saratoga, it could make sense for whoever is local or knows the area best to host it. The dinner is a great way for two families to mingle in a relaxed setting, as well as a fun celebration with your wedding attendants prior to the big event! It can range from pizza and beer to a formal banquet or garden party. It all depends on the budget, number of guests and what the host envisions.
Wedding brunches are most often paid for by the bride's family, but can be hosted by the newlyweds as well! These are usually smaller, more intimate affairs for family, wedding attendants and close friends, especially those who are out-of-town guests. Choose a location that is near the wedding guests' accommodations. This can be a space within your wedding reception venue, or nearby.
Browse the list of venues below to find the right one for your Saratoga rehearsal dinner, wedding shower or post-wedding brunch.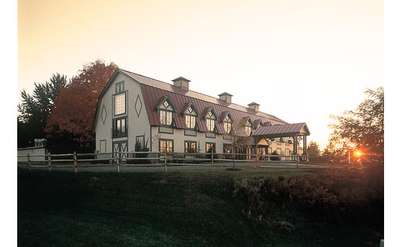 Longfellows Hotel & Conference Center
Saratoga Springs, NY
Catering to your every need
This beautiful Saratoga Springs resort is attached to a wonderful gourmet restaurant. Located near the racetrack, the resort is a short driving distance from town, with amazing suites! Discover excellent food, great wine list and wonderful ambiance!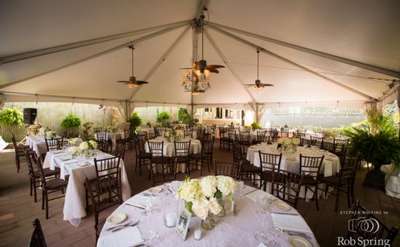 Inn at Saratoga- Private Events & Meetings
Saratoga Springs, NY
Special Events & Meetings
A boutique, historic hotel with event and meeting facilities. The Inn at Saratoga's sales team will work with you to custom tailor your event to fit your theme and budget to bring your vision to life.
Saratoga City Tavern
Saratoga Springs, NY
Our downtown Saratoga Springs location, quaint atmosphere and incredible food and beverage options make us an easy choice for wedding rehearsal dinners, engagement parties, bridal showers and more.
Olde Bryan Inn
Saratoga Springs, NY
Come discover why our casual dining venue in Saratoga Springs is so popular among locals and visitors alike. Affordable, excellent food and a great atmosphere make The Olde Bryan Inn the perfect place to enjoy a leisurely lunch or romantic dinner.