Wedding Officiants in the Saratoga Region: Pastors, Rabbis, Non-Denominational Ministers & Secular
Looking for a professional wedding officiant in the Saratoga Springs NY area who can provide a customized ceremony that reflects your love and commitment to each other? Whether you choose to be married by a priest, pastor or rabbi, a non-denominational minister or a secular officiant, the professionals listed here understand that your ceremony should truly be a unique celebration.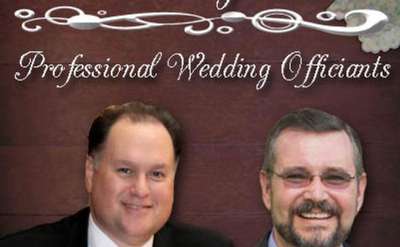 WeMarryU.com Professional Wedding Officiants
Clifton Park, NY
We're ordained, non-denominational ministers who believe deeply in the institution of marriage. We believe that even if you don't belong to a church, you have the right to be legally married by a minister, and we wish to offer you that opportunity.